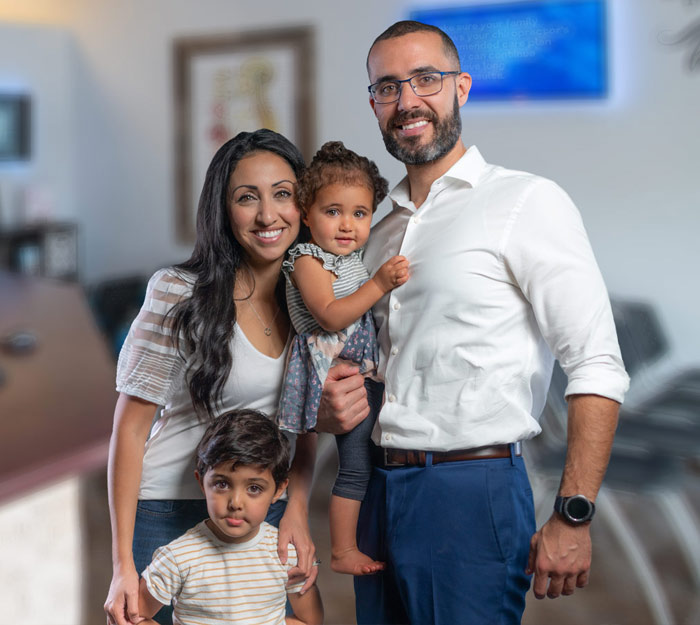 Welcome to New Leaf Chiropractic in Miami, Florida where our mission is to help individuals and families gain victory in their health through neurologically based chiropractic care. We are a state of the art healthcare facility that focuses on finding the root cause of your health concerns and not merely masking them with unnecessary pills, drugs and surgeries. We understand that health is your greatest asset and our goal is to help you and your family achieve and maintain the healthy and abundant life you were created for. We are your Miami chiropractor, building healthier communities for generations to come.
Welcome to New Leaf Chiropractic
We are located in the Deerwood Shopping Center which is across from Zoo Miami and is nestled between Winn Dixie and Subway, overlooking the Home Depot .
Dr. Richard Rosado is a Miami native and grew up receiving traditional Chiropractic care. Upon graduation, he, along with his wife, Dr. Sherry Rosado, felt there was a need for improving the health of the communities of South Florida through specific Chiropractic care, which promoted the move from Atlanta, Georgia to South Florida. Our goal is not to stop there, however, but to change the health of all Florida as well! We aim to deliver a natural, drug free answer to common health issues that plague the community. We believe that everyone has the right to be healthy and we want to see everyone reach their full, God-given, health potential.
Schedule a complimentary consultation today in order to find out the root cause of your health concerns.