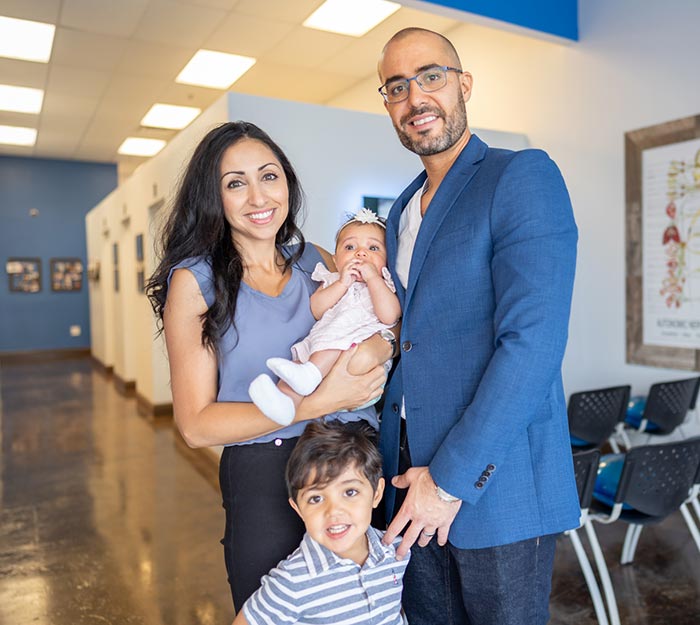 Welcome to New Leaf Chiropractic in Miami, Florida where our mission is to help individuals and families gain victory in their health through neurologically based chiropractic care. We are a state of the art healthcare facility that focuses on finding the root cause of your health concerns and not merely masking them with unnecessary pills, drugs and surgeries. We understand that health is your greatest asset and our goal is to help you and your family achieve and maintain the healthy and abundant life you were created for. We are your Miami chiropractor, building healthier communities for generations to come.
Welcome to New Leaf Chiropractic
We are located in the Deerwood Shopping Center which is across from Zoo Miami and is nestled between Winn Dixie and Subway, overlooking the Home Depot .
Dr. Richard Rosado is a Miami native and grew up receiving traditional Chiropractic care. Upon graduation, he, along with his wife, Dr. Sherry Rosado, felt there was a need for improving the health of the communities of South Florida through specific Chiropractic care, which promoted the move from Atlanta, Georgia to South Florida. Our goal is not to stop there, however, but to change the health of all Florida as well! We aim to deliver a natural, drug free answer to common health issues that plague the community. We believe that everyone has the right to be healthy and we want to see everyone reach their full, God-given, health potential.
Schedule a complimentary consultation today in order to find out the root cause of your health concerns.
HOW TO FIND A CHIROPRACTOR IN Miami
This guide will help you find the best chiropractic clinic in Miami for you. When most people in Miami decide they need a chiropractor, they end up doing a search and just picking someone at the top.
Being at the top of Google for the chiropractic search does not necessarily mean they are the best chiropractor for you. Follow the steps below to make sure you are picking the right chiropractor for you.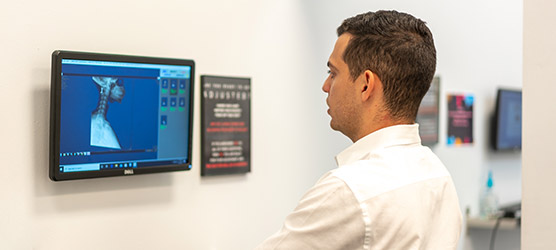 Time Needed: 5 minutes
Total Cost: USD 0.00
4 EASY STEPS TO FINDING A CHIROPRACTOR IN Miami
Step 1: Open up a Google search
You will want to type one of the following in the search bar:
Chiropractor Miami
Chiropractor 33177
Chiropractor near me
Best chiropractor in Miami

Step 2: Review Their Website
The best chiropractors in Miami put as much care into their website as they do into the rest of their office. By reviewing their website you will get a good feel for the doctor and if they are right for you.

Step 3: Check Out Their Reviews
Check out the Google Business Page of a chiropractic clinic you are thinking about visiting. It is easy for someone to say they are great, it's a different story to get other people to say great things about you.

Step 4: Give The Office A Call
Now that you have a basic understanding of what the office is about. Give them a call to make sure they fit the message that their website and GMB have been sending. You will know in a few minutes whether the office is the right one for you.